About This Center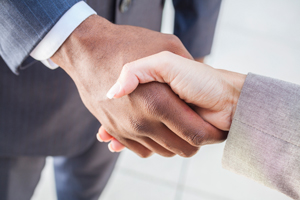 The MBDA Business Center located in Honolulu, HI is operated by the University of Hawaii. The center is part of a national network of funded centers located in major cities throughout the United States.
The MBDA Business Center Honolulu fosters the establishment and growth of minority-owned businesses in America.The center works with minority business enterprises to generate increased financing and contract opportunities and to create and retain jobs.
The Center is a program of the University of Hawai`i system, partnering with the University of Hawai`i at Manoa and the Shidler College of Business. Our mission is to cultivate and support the entrepreneurial spirit in the Hawaii minority community: its individuals, businesses and organizations.
Staff Information
 

Dana Hauanio is Director of the MBDA Business Center Honolulu (MBCH), located at the University of Hawai`i at Manoa. In this role, which is funded by the U.S. Department of Commerce, Dana manages a team of business consultants that provide technical assistance to minority business enterprises in the local community. During her tenure, MBCH has assisted over 1,000 MBES in providing almost $1 billion dollars of economic activity. MBDA Business Center Honolulu has received the U.S. Department of Commerce's MBDA Century Award for outstanding Center performance for the last five years.

Hauanio, a native of Hawai`i, considers herself a 'source of business information' for entrepreneurs looking to expand their current operations. Her involvement in business technical assistance community and her longstanding interpersonal relationships have created business growth and job creation for many minority-owned businesses (MBEs) throughout her career. Complete bio.

 

Andrea Childs has a Master's of Business Administration specializing in International Business from Hawaii Pacific University and a Bachelors in International Studies from Portland State University. She has continued her education in Specialized Digital Marketing certification from University of Illinois. She has worked in international business industry for the past fifteen years and continues to work on strategic marketing efforts both locally and internationally. This includes developing Memorandums of Understanding (MOUs) regarding exports and partnerships under the auspices of Hawaii Tourism Authority (HTA) and Department of Business, Economic Development and Tourism (DBEDT)'s Divisions and Branches.

 

Chris Rachal joined the MBDA Business Center Honolulu as Business Development Manager in October 2013. He also teaches statistics at the University of Hawaii at Manoa, Shidler College of Business. Previously, Mr. Rachal did business development at Pixelated Industries, where his work included marketing, management, forecasting and procurement. Complete bio.
Address
2404 Maile Way
A414b
Honolulu, HI 96822
United States