About This Center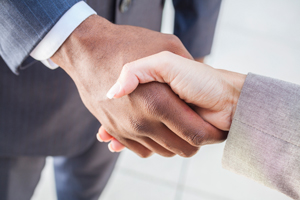 Whether it's financing, organizational growth, bonding, certification or business-to-business partnering, Las Vegas MBDA Business Center staff can determine the right resources for your business. MBDA and the centers serve minority entrepreneurs who are pursuing growth in size, scale and capacity. Staffed by business specialists who have the knowledge and practical experience needed to run successful and profitable businesses.
The Las Vegas MBDA Business Center assist Minority Owned Business retain and create jobs, obtain procurement contracts and financing for working capital and asset acquisition. 
Operated by Nevada Grow.
Project Director: Kevin Raiford
Kevin Raiford teaches Management, Marketing and Accounting courses at the College of Southern Nevada. In 2012 and 2013, he was named one of the top 5 professors by ratemyprofessors.com, the largest online destination for professor ratings. He is also the advisor for the CSN entrepreneurship incubator and partners with the Nevada Small Business Development Center. Kevin Raiford is a graduate of the Wharton School of Business at the University of Pennsylvania and received his graduate business degree from the University of North Carolina – Chapel Hill. His professional career includes executive positions with Johnson & Johnson, Whole Foods, Snapple Beverages, and Hewlett-Packard. A native of Pittsburgh, Pennsylvania, Kevin currently resides in Las Vegas. He sees the enormous potential for global economic diversification based on the talented students emerging to change the world.
Address
6375 West Charleston Blvd.
WCE120
Las Vegas, NV 89146
United States