Grant & Opportunities
The Minority Business Development Agency (MBDA) is seeking proposals to operate the MBDA Minority Business Enterprise (MBE) Equity Multiplier Project to facilitate technical assistance to MBEs related to accessing capital. This project aims to create a more diverse economy and drive economic prosperity for minority business leaders through capacity building, venture capital readiness, access to equity and venture investment and investors, and job creation. Learn more about the application process and deadlines by viewing the Notice of Funding Opportunity. Also, register to attend the pre-application conference scheduled for June 4, 2021 at 2-3 pm ET.
Full text of Notice of Funding Opportunity: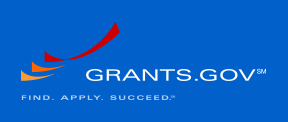 Deadline: Applications must be submitted to Grants.gov no later than June 30th, 2021 at 11:59 PM EST
In case you missed it...
The MBDA Business Center Program pre-application conference was held on June 4th, 2021 at 2:00 – 3:00 p.m. E.D.T.
View Pre-Application Conference Recording