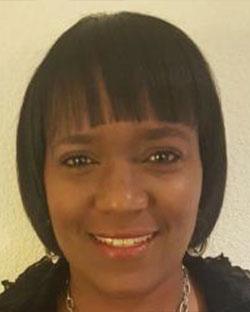 Tania White serves as the Chief Financial Officer (CFO) for the U.S. Department of Commerce, Minority Business Development Agency.  As CFO, she leads the Office of Financial Management, Performance, and Program Evaluation overseeing all of MBDA's financial management activities including budget formulation, budget execution, internal controls, agency performance, and enterprise risk management.
Prior to her role as CFO, Ms. White served as MBDA's Senior Financial Manager and provided expert advice on various, mission-critical financial management activities. Some of her duties included developing standard operating procedures (SOPs) for completing and reviewing travel, serving as the liaison with the Department, other Commerce service provider bureaus, and the Office of Inspector General on financial and program audits, and providing financial training to both regional and headquarters staff.
Ms. White joined the Department of Commerce in 1997 as a Senior Auditor in the Office of Inspector General.  She was responsible for portions of the Patent and Trademark financial audit and led a high-level special project on the cost for the 2000 Decennial Census. Ms. White went on to serve as Senior Accountant in the Office of the Secretary where she was responsible for reporting and managing the Departmental financial statements and internal controls. Ms. White was also a Senior Financial Manager at the Economic Development Agency. Her responsibilities included implementing effective financial and internal controls over a $350M budget.
Prior to joining the Department of Commerce, Ms. White held positions as an auditor for KPMG Peat Marwick Federal Assurance and at Cotton & Company, a local Alexandria CPA firm.
Ms. White earned a B.S. in Accounting and Management as well as a Master of Business Administration from Averett University.