OVERCOMING CHALLENGES TO WIN THE FUTURE NOW!
As the year draws to a close, I am both encouraged and humbled by what the Minority Business Development Agency has accomplished during these unprecedented times. For nearly 52 years, MBDA has delivered impactful programs and services to the minority business community and 2020 was no different. A preliminary summary of our fiscal year 2020 performance details that our programs helped Minority Business Enterprises (MBE) secure nearly $8 billion in contracts and financial transactions, an increase of more than 50 percent from fiscal year 2019 and one of the Agency's highest achievements in nearly seven years. The increase in our contract and finance transactions includes more than $3 billion in export-related transactions.
MBDA also received unprecedented attention by the 116th Congress demonstrating the growing recognition that MBEs play a vital role creating jobs and growing the economy. Members of Congress continue to view MBDA as solution-provider to tackle MBE issues and opportunities associated with growth capital, rural entrepreneurship, cybersecurity, and recovery from COVID-19.
As we celebrate significant achievements this year, we cannot lose sight of the business impacts resulting from the COVID-19 pandemic. We recognize that MBEs have been particularly hurt and continue to face enormous challenges due to COVID-19. Many are small businesses and sole proprietorships that now, more than ever, need access to the available resources from the federal government. MBDA responded with additional resources to the minority business community awarding thirty grants to organizations across the country to expand services and create targeted programming to help MBEs recover from the effects of the pandemic.
To all my MBDA colleagues and staff – thank you for all you do to advance the Agency's mission and exceed every expectation. To our MBDA Business Centers, program grantees, stakeholders, and strategic partners, thank you for your commitment to MBE growth and development.
Here's to another outstanding year of high performance, innovation, and impact.
Respectfully,


National Director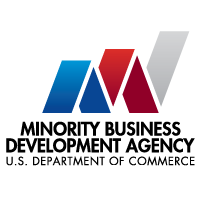 YEAR IN REVIEW
CARES Act Grants
MBDA deployed $10 million in federal funding under sections 1107 and 1108 of the Coronavirus Aid, Relief, and Economic Security (CARES) Act, which was signed into law by President Trump on March 27, 2020. The funding was awarded to the network of MBDA Business Centers and national minority chambers of commerce with the infrastructure and capacity to implement nationwide programs that reach large quantities of minority business enterprises. In the first three months of the one-year grant, our programs have served more than 187,000 small and minority businesses, including loan packaging assistance that resulted in 82 MBEs securing nearly $8M in Federal loans.
New Grant Program
MBDA awarded $5.1 million in grant funding to 11 organizations across the country to launch targeted programs and services under three Agency priorities: 1. The Entrepreneurship Education for Formerly Incarcerated Persons; 2. Inner-City Innovation Hub; and 3. MBDA Enterprising Women of Color Business Centers. The programs are two-year initiatives that encourage ingenuity within minority business communities and offer another pathway to entrepreneurship, growth, and sustainability.
Virtually Unmissable National MED Week
MBDA hosted its first-ever virtual National Minority Enterprise Development (MED) Week Conference in September. For the first time in MED Week history, the conference hosted more than 6,000 attendees from more than 10 countries. The event featured a robust schedule of more than 20 unique forums and special guests who offered minority businesses industry insights, empowering success stories, and networking connections. On center stage of the virtual conference was the How I Did It series featuring 14 MBDA National MED Week award winners and their stories of vision, perseverance, and triumph.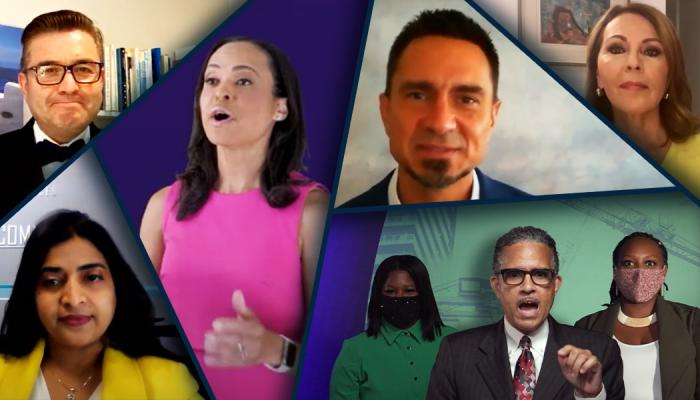 Inaugural Buy MBE Day
At the close of Minority Enterprise Development Week, MBDA launched another FIRST – the inaugural Buy MBE Day in coordination with our national network of MBDA Business Centers, Advanced Manufacturing Centers, Export Centers, and Federal Procurement Center. The nationwide effort, promoted in major cities across the country, encouraged corporations, government buyers, and individuals to purchase goods and services from their local minority-owned business community. The awareness campaign created a tremendous buzz across the country, where local newspapers, radio stations, and consumers took to social media and other communication channels to demonstrate support for minority-owned businesses by sharing "good news" stories and personal referrals to favorite stores, restaurants, and service providers.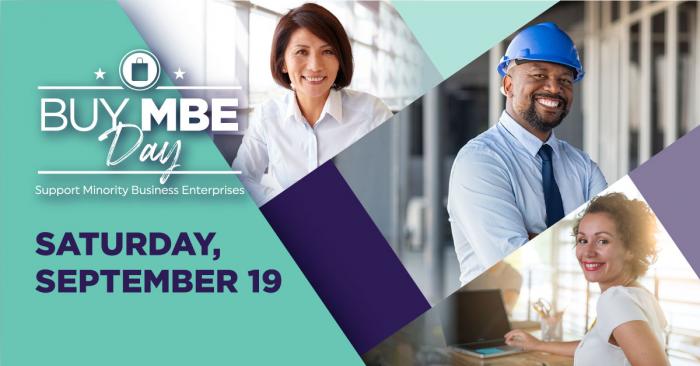 The Power of the Pivot - Enterprising Women of Color Virtual Series
Making our own pivot at the onset of the pandemic, MBDA presented inspiring and informative seminars for women business owners and entrepreneurs. The first was a four-week virtual event series themed The Formula for a Winning Comeback and featured C-suite executives and celebrity entrepreneurs including: Taraji P. Henson, Actress/Entrepreneur; Carla Harris, Morgan Stanley; Lisa Price, Founder of Carol's Daughter; and Valeisha Butterfield-Jones, The Recording Academy. The next event, themed The Big Pivot, featured Flickr Co-Founder Caterina Fake, a virtual resource expo, and two power-packed panels of corporate executives and successful women business owners. Thanks to our event collaborators - the National Minority Supplier Development Council, the Asian/Pacific Islander American Chamber of Commerce and Entrepreneurship, and The Coca-Cola Company - the virtual events boasted more than 11,000 attendees and inspired women of color entrepreneurs to develop their own pivot strategies and prepare for success even during challenging times.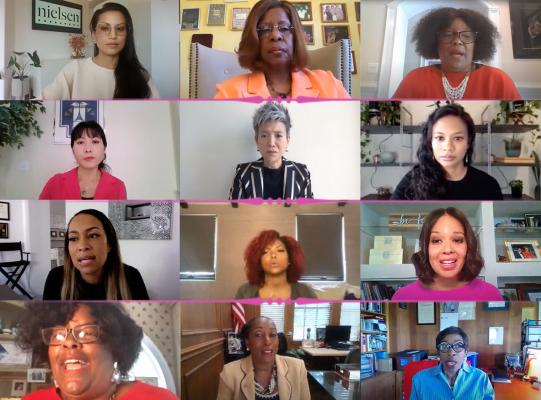 The White House Initiative on Asian Americans & Pacific Islanders (WHIAAPI) and the President's Advisory Commission ("the Commission") on Asian Americans and Pacific Islanders
WHIAAPI works to advance the economic empowerment of Asian Americans and Pacific Islanders operating under The President's Executive Order 13872 and co-chaired by both Secretary of Commerce Wilbur Ross and Secretary of Transportation Elaine L. Chao. At the start of 2020, MBDA was honored to host WHIAAPI and the Commission at the U.S. Department of Commerce. Since January, WHIAPPI has held three virtual conference series, three open meetings, several town halls and roundtables with external stakeholders, and several White House events, including the Lunar New Year celebration with Vice President Pence and the virtual Filipino American History Month with both Secretary Chao and Secretary Ross.
The Minority Business and Technology Initiative
This new collaboration with Amazon Business is focused on helping thousands of minority entrepreneurs expand their businesses globally and increase sales exponentially through e-commerce technology. MBDA's national network of MBDA Business Centers, Amazon Business and MBDA launched six virtual training events that were attended by thousands of minority-owned firms and entrepreneurs from across the country. In addition, MBDA expanded its work with Amazon Web Services (AWS) and helped facilitate "Building a Student-to-Workforce Pipeline" at this year's White House Initiative on Historically Black College and Universities (HBCUs) annual conference. The training is a certification program offered free of charge to all HBCUs. Under this offering, AWS trains professors and instructors who then help students acquire a certification upon completion of the rigorous coursework. The workforce development training equips students to provide highly sought-after iCloud and web services skills within the public and private sector.
New Partnerships
New partnerships were also forged through formal Memorandum of Understanding (MOU). This year the Agency formed strategic alliances with: Export-Import Bank of the United States (EXIM) to increase MBE participation in EXIM's financing programs; NASA's Johnson Space Center to increase awareness of the economic development opportunities for communities of color in the ever-expanding industry of space commerce; the U.S. Department of Energy's Office of Economic Impact and Diversity to support the growth and expansion of MBEs in the energy sector and to strengthen the DOE supply chain with minority-owned firms; U.S. India Small Medium Entrepreneurs (SME) Council to promote projects that increase domestic and global economic opportunities in trade and investment with Indian-owned businesses; and the U.S. Pan Asian American Chamber of Commerce (USPAACC) to promote mutual efforts and initiatives that support Pan Asian American-owned businesses.