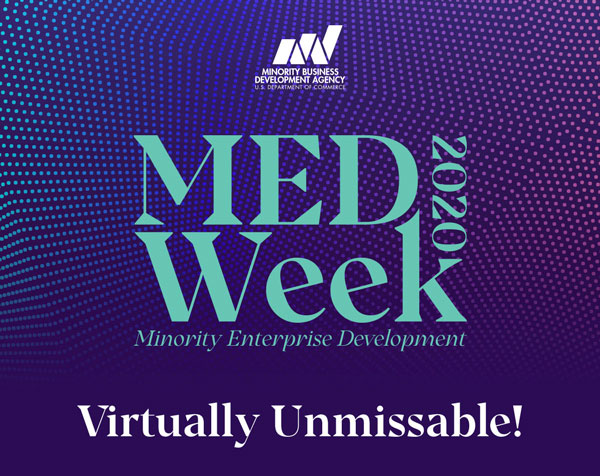 We are excited to celebrate 2020 National Minority Enterprise Development week as a virtual experience! 
September 13 - 19, 2020
We can't wait to have you join us for a week of networking, break out sessions and a "How I Did It" series featuring our 2020 National MED Week Awards winners.
Get the latest on MED Week!