We work throughout the Nation to link minority-owned businesses with the capital, contracts, and markets they need to grow. We advocate and promote minority-owned business with elected officials, policy makers, and business leaders. Serving as subject matter experts and advocates for the minority business community, we conduct high quality research and cultivate domestic and international relationships.
Through a national network of  MBDA Business Centers and a wide range of domestic and international strategic partners, we provide Agency clients with technical assistance and access to capital, contract, and new markets opportunities to create new jobs.
Learn more about our Business Centers
Grow your business. Build the Nation.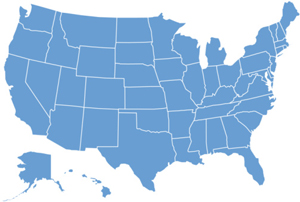 Our programs and services better equip minority-owned firms to create jobs, build scale and capacity, increase revenues, and expand regionally, nationally, and internationally.
MBDA provides increased visibility and access for minority-owned firms by partnering with multi-national corporations, and government agencies in the U.S. and abroad.
Through our network of MBDA Business Centers we provide customized business development solutions designed to Grow your business. Build the Nation.