Indra Nooyi – First APA Woman CEO of a Fortune 500 Company
Indra Nooyi became the first South Asian American CEO of a Fortune 500 company when she took the reins at PepsiCo in 2006. Prior to this appointment, Nooyi was named the chief financial officer in 2000, president in 2001, and finally chairman of the board in 2008. Throughout her career, she has been featured on the Forbes "Most Powerful Women in the World" list, rising to #2 on the list twice. Under Nooyi's 24 year career in leadership at the food and drink powerhouse, PepsiCo added big brands such as Tropicana, the Quaker Oats Company, Gatorade and many more. During her tenure, PepsiCo revenues rose by 80% to over $63 billion as she focused on healthier options and strategic initiatives that delivered sustainable long-term growth. In 2019, Nooyi became the co-director of the newly created Connecticut Economic Resource Center, a public-private partnership with the Connecticut Department of Economic and Community Development, where she has been responsible for drafting the state's new economic development strategy aimed particularly at the creation of new small and minority business opportunities.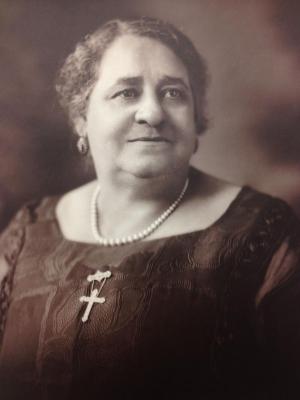 Maggie Lena Walker – 1st Black Woman to Charter a Bank
Maggie Lena Walker rose to national prominence in 1902 when she launched The St. Luke Herald, the first African American newspaper, in Richmond, VA. Walker later followed up on her success in 1903 with the establishment of the St. Luke Penny Savings Bank and became the first woman of any race to launch a bank. The bank was an asset to the African American community and at one point was credited with assisting with the purchase of over 600 homes in greater Richmond. By 1924, the Penny Savings Bank had spread to other parts of Virginia and included more than 50,000 members. While other banks collapsed during the Great Depression St. Luke's Penny Saving survived. The bank eventually consolidated with two other large bank and moved to downtown Richmond.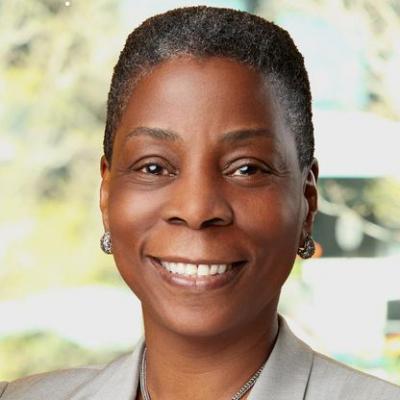 Ursula Burns – First Black Female CEO of a Fortune 500 Company
Ursula Burns became the first Black woman to serve as CEO of a Fortune 500 company when she held the top leadership role at Xerox Corporation from 2009 to 2016, and Chairwoman of the Board from 2010 thru 2017. In 2014, Burns was recognized by Forbes Magazine as one of the most powerful woman in the world. In 2018, Forbes again honored Burns by naming her as one of America's Top 50 Women in Tech. Outside of the Boardroom, Burns has been honored repeatedly for her contributions to community, educational and non-profit entities, all of which are dedicated to the cultivation of minority students into STEM (science, engineering, technology and math) programs and the creation of tech opportunities within minority communities.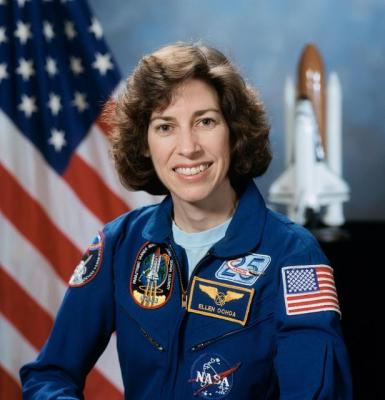 Ellen Ochoa – The First Hispanic-American Woman in Space
American engineer, Ellen Ochoa became the first Hispanic woman in space in 1993, spending nine days orbiting the earth while studying Earth's ozone layer and solar activity. Now a veteran of four space flights, Ellen has spent nearly 1000 hours in space. After retiring from active space flight, Ochoa was named Deputy Director and later became the first female Hispanic Director of the Johnson Space Center. Ochoa was recognized in Hispanic Executive's 2017 "Best of the Boardroom. She is a Fellow of the American Institute of Aeronautics and Astronautics and the American Academy of Inventors, and the holder of multiple patents associated with complex optical systems. Ellen was the recipient of NASA's Distinguished Service Medal in 2015, as well as numerous other honors and awards.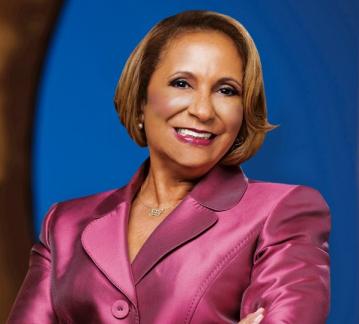 Cathy Hughes – First Black Woman to Lead a Public Traded Company
Media pioneer, Cathy Hughes is widely recognized as the creator of the urban radio format. Hughes turned at WOL-AM radio station into Radio One, which she took public in 1999 on the NASDAQ stock exchange and became the first Black woman to lead a publicly traded company. Throughout her career, Hughes has earned hundreds of prestigious awards and recognitions including the National Action Network's Keepers of the Dream Award for serving as an African-American role model and contributor to the legacy of Dr. Martin Luther King, the first-ever recipient of the Black History Hall of Fame Award, as well as multiple honorary business doctorates in recognition of her ongoing commitment to the advancement of Black-owned businesses and the creation of new opportunities for minority entrepreneurs.