About This Center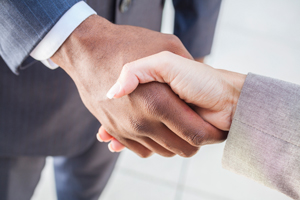 Whether it's financing, organizational growth, bonding, certification, or business-to-business partnering, the MBDA Business Center staff can determine and provide the right resources for your business. The Center serves minority entrepreneurs who are pursuing growth in size, scale, and capacity. The Arizona MBDA Business Center is locally operated by the Arizona Hispanic Chamber of Commerce.
Grow with Us!
The MBDA Business Center, Arizona is focused on helping businesses scale-up, by facilitating their securing large public and private contracts and financing transactions, stimulating job creation and retention, and facilitating entry to global markets for eligible minority-owned businesses.
While the Center serves all MBEs, we focus on clients that include eligible MBEs with annual revenues of over $500,000 or, participants in a high-growth industry (e.g. green technology, clean energy, health care, infrastructure and broadband technology, among others).
How we do it?
Provide customized business consulting to develop and implement growth strategies.
Identify applicable certifications and help the business through the application process.
Provide commercial and government bid opportunities throughout the year.
Work with buyers to match clients with opportunities that lead to contracts.
Assist clients access capital for their business needs.
Business-to-business matchmaking forums to link our clients with real opportunities.
Utilize strategic networks locally and nationwide to create results.
» Visit the Arizona MBDA Business Center website for additional information.
Project Director: Alika Kumar
Address
1020 East Missouri Avenue
Phoenix, AZ 85014
United States