About This Center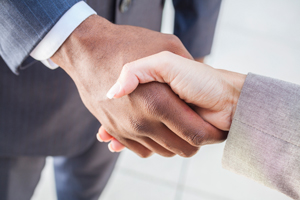 Whether it's financing, organizational growth, bonding, certification or business-to-business partnering, MBDA Business Center Dallas staff can determine the right resources for your business. MBDA and the centers serve minority entrepreneurs who are pursuing growth in size, scale and capacity. Staffed by business specialists who have the knowledge and practical experience needed to run successful and profitable businesses.
The MBDA Business Center Dallas assist Minority Owned Business retain and create jobs, obtain procurement contracts and financing for working capital and asset acquisition. The MBDA Business Center Dallas is operated by the Dallas/Fort Worth Minority Supplier Development Council and is funded by the U.S. Department of Commerce Minority Business Development Agency (MBDA).
» Visit Dallas/Fort Worth MBDA website for additional information.
Project Director: Ray Cervantes
Address
8828 N. Stemmons Freeway
Ste 550 B
Dallas, TX 75247
United States