About This Center
The MBDA Business Center located in El Paso, TX is operated by the El Paso Hispanic Chamber of Commerce.  The center is part of a national network of funded centers located in major cities throughout the United States.  The center works with minority business enterprises to generate increased financing and contract opportunities and to create and retain jobs.
Project Director: Terri Reed
Operated by: El Paso Hispanic Chambers of Commerce
» Visit El Paso Hispanic Chamber of Commerce website for additional information.
Contact El Paso Business Center
Staff Information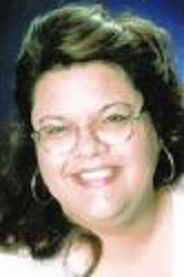 Terri Reed, project director of the El Paso MBDA Business Center, has over 27 years of experience in business and economic development. Terri knows the small business community of El Paso and the surrounding region very well, having spent years working collaboratively with partners to develop and initiate programs to help these businesses realize their growth potential. Mrs. Reed also coordinates the efforts of the El Paso 8(a) and Government Contractors Association, the only such Association in the Southwest. Mrs. Reeds' business development, management, organizational, and project leadership skills make her an often sought after speaker, and highly effective director of this MBDA Business Center.
Address
2401 East Missouri Avenue
El Paso, TX 79903
United States