About This Center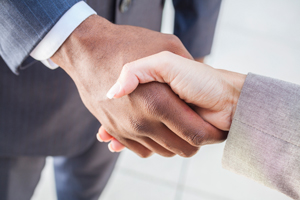 The Houston MBDA Business Center is operated by Houston Community College. The program is funded, in part, by the U.S. Department of Commerce through the Minority Business Development Agency and has been hosted at Houston Community College since September 2013. MBDA Business Centers are staffed by business specialists who help minority businesses access procurement opportunities, markets and capital.
Our Mission
To foster the growth and global competitiveness of U.S. businesses that are minority-owned by facilitating transactions through referrals, business consulting, and matching Minority Business Enterprises (MBEs) to contract opportunities, and capital resources.
The Houston MBDA Business Center is part of a national network of centers established to assist existing minority-owned businesses. Our services are designed to improve your access to capital, procurement opportunities, and domestic and international markets, make your business more profitable, create jobs, and make your company sustainable.
Funded by the U.S. Department of Commerce Minority Business Development Agency (MBDA) and operated by Houston Community College, the Center is committed to working with qualified Minority Business Enterprises (MBEs) needing assistance in expansion, and sustainability. Our staff has years of business and financial experience to help meet your needs and offer a wealth of resources that fully address all of your business requirements.
Staff Information
Marshette Turner Ray is a native Chicagoan who has called Houston, Texas home for the past 8 years. She is a visionary leader with nearly 25 years in the Non-Profit, Government and DE&I industries. A graduate of DePaul University, she has led teams as large as 90+ staff members while remaining an efficacious leader and contributor to the team. Marshette believes in building professional relationships and allowing them to develop organically. She is a prominent thought leader and visionary who is skilled in fundraising, project management, team building and public speaking. Marshette is the proud mother of her son, Tyler who earned his master's degree in Sports Management from Sam Houston State University (SHSU) and the loving and supportive wife of the Reverend Quinton D. Ray.
Address
3100 Main Street, Suite 701
Houston, TX 77002
United States