About this Specialty Center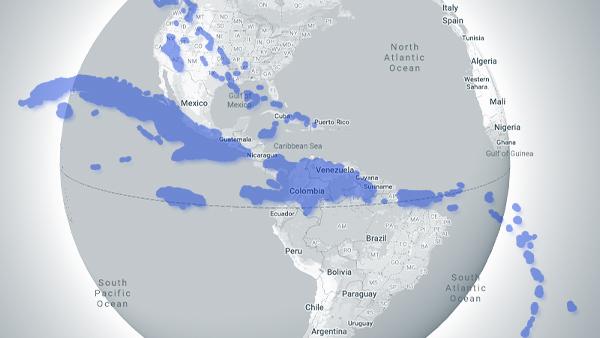 The Miami MBDA Export Center, is operated in Florida by M. Gill & Associates, Inc., a minority and woman-owned company, with over 30 years of service excellence to small, minority, women and veteran-owned businesses throughout the United States, the Caribbean, Canada, and Africa.
The Miami MBDA Export Center is funded by the MBDA to provides direct and virtual services, free of cost, to minority business enterprises (MBEs) throughout the entire state of Florida; Guaynabo, Puerto Rico; and the U.S. Virgin Islands. Once MBEs are engaged as clients, our Export Center's qualified and excellence-driven specialists, assist them with technical assistance, managerial coaching, export development and growth services to generate increased financing, contracting opportunities, and greater access to domestic and global markets. Our Center is also designed to help identify, screen, promote, and refer MBEs to exporting resources, domestic and worldwide, to aid in their global competitiveness and growth.
The services provided by the Miami MBDA Export Center primarily connects our clients with opportunities in the Caribbean. However, our Center facilitates trade with all global markets that have a representative Diaspora in Florida. We connect with domestic and global resource partners such as the U.S. Commercial Service, Enterprise Florida, Organization of Women in International Trade (OWIT), various World Trade Centers, and various U.S. Embassies and American Chambers of Commerce (AMCHAMS) in countries where our clients seek to expand.
The Miami Export Center is a Regional Export Promotions Partner (REPP) with the Export-Import Bank of the U.S. (EXIM Bank), that helps to facilitate and expedite export financing for our clients. Our Center has an active MOU with the Jamaica USA and the Caribbean-American Chambers of Commerce, and various other international trade resources that help in our global market research, export marketing plan development, virtual and in-person workshops, training events, and inbound/outbound business matchmaking that are focused on equipping minority and women businesses to grow in both the domestic and global markets.
Project Director: Joy Starkey
Executive Director: Marie R. Gill
Address
970 S.W. 1st St.
Suite 405
Miami, FL 33130
United States