About This Center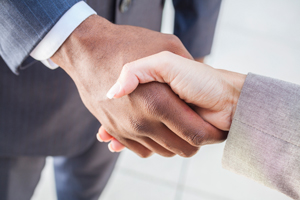 San Jose MBDA Business Center is a federally funded project by The U.S. Department of Commerce's Minority Business Development Agency and ASIAN, Inc. of San Francisco.
The San Jose MBDA Business Center is an entrepreneurially-focused program; our primary objective is to assist the integration and participation of the minority-owned business community in the nation's economic growth. Understanding that this is a task that requires synergies beyond the efforts of a single organization, we have established a private/public, multi-industry-sector network of buyers, suppliers and service providers that results in a holistic, added value business service to our partners and clients.
In order to maximize the efficiency and effectiveness of the center and to cover the major economic activity hubs in the Bay Area, we are headquartered in San Jose, with a satellite office in San Francisco.
Project Director: Tony Tang
» Visit Asian, Inc. website for additional information.
» Santa Clara Valley Water District Construction Bid Opportunity
Address
3031 Tischway
Ste 80
San Jose, CA 95128
United States