Text Field(s)
A& I Security ▪ Philadelphia, PA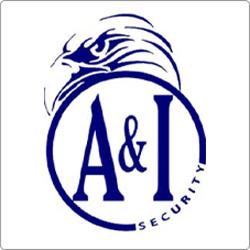 A & I Security is a certified minority-owned private investigation, uniformed guard services, biometrics, and security vulnerability assessment firm based in Philadelphia, Pennsylvania. Established in 2016, A & I Security provides security guards for the local Charter schools, community events, and private events such as weddings.
"We were doing great until the pandemic. Parades, sports events, and concerts were canceled, and venues shut down. Schools shut down. Then we lost our contracts with the Charter Schools because their Charter status wasn't reissued. We had to lay off all our security staff, because there was no work for them to do," Raymond says. He had just registered A & I as a member of the Greater Philadelphia Hispanic Chamber of Commerce (GPHCC), reached out to the Chamber's CARES Technical Assistance Center to help them pivot through their education, networking, and readiness programs. "GPHCC told us about Accelerate Latinx, a business accelerator that helped us to create and retain jobs, find access to funding, and increase our capabilities to be more competitive as we join larger corporate supply chains," Raymond states. Both he and his wife graduated from the program's first cohort – right in the middle of the pandemic. They signed up for webinars to help them scale and make the digital transformation of business processes that make them more agile and reduce their overhead, like an accounting and payment processing software that they got free of charge."
"We also make it a point to dial into the Chamber's Q & A sessions, 'Resolve It In 30', which is a great way to connect with a subject matter expert to help with the tough questions."
MOTR Grafx ▪ Chicago, IL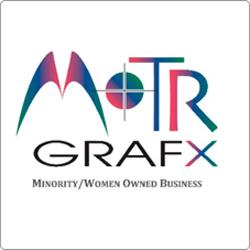 In 2011 on a kitchen island, three friends developed a company to service the need of a once in a lifetime opportunity to work with a household name brand. MOTR Grafx is a marketing print company specializing in direct mail, POP, design and integrating technologies like augmented reality (AR) to further enhance project goals.
Very few companies, however, went through the pandemic unscathed. MOTR Grafx's larger customers shut down when COVID-19 struck in March 2020, and the team hit the panic button. "We knew we would have to let two of our employees go, and possibly close the business. We were devastated, but I didn't lose faith. Then something incredible happened – we got an offer for a low-interest, 30-year business loan from the government." MOTR Grafx reached out to the Illinois Hispanic Chamber of Commerce (IHCC) experts, funded by an MBDA CARES Act grant, who helped them understand and apply for the loan. The money they received was transformative, and it allowed them to invest in different print presses that opened the doors to new markets and clients. They were able to hire two more employees to help execute the new work from their expanded service offerings. The company credits IHCC and the government for focusing on small and minority business when they needed it the most. They're also grateful that most of their clients sped up their payment processing times, understanding that small businesses need cash quicker, especially in the slow pandemic economy.
The support MOTR Grafx got from the Chamber also drove their culture of paying it forward. One of the partners makes it a habit to share what they learn at IHCC webinars with their network of other small business owners. "I just sent our favorite hot dog stand some information on grants and loans for restaurants, because sometimes the smaller the business the more hats the owner has to wear, and this sort of info falls through the cracks. We want to make sure every small business owner around us makes it," Lisette Hern, CEO.
Her thoughts on COVID-19's impact and MOTR Grafx's resilience, "We're not making as much money as we did before the pandemic, but we're a stronger company. We used to get lax about finding the time to reach out to old customers to get back their business or develop new business. Now we make all the time we can, every day, to touch on old, current, and potential clients. We ask ourselves every day, 'Who can we call today? What clients did we lose that we can get back?' And our answer, every day, is that there is always time and opportunity to grow with the right network and support – and pay it forward so we can all thrive."
Schach Law Group ▪ Sacramento, CA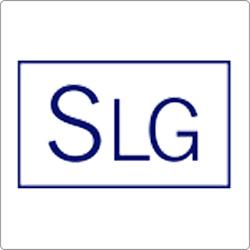 Andrew Schach is the Managing Attorney for the Schach Law Group. Interested in learning how to improve and increase their digital marketing to attract new clients, they participated in the Cal Asian Chamber of Commerce's one-on-one consulting series titled "Live Q&A Series: Answering Your Website & Digital Marketing Questions." During this three-part series, a digital marketing specialist performed a business website audit, provided a refresh of the Schach Law Group's email marketing strategy, and created a results-driven social media plan. Andrew states, "Since these meetings started, we have renovated our website, our marketing output messaging and reviewed our strategies. We have evaluated where marketing funds are spent, ending some contracts and creating others that we believe will have a more direct contact with new clients. We have added a direct link to access our free consultations through our website, increased visibility to our company values, increased our use of blog posting, social media and are working toward a self-scheduling means for potential clients to receive an appointment."
Adjusting business practices to leverage technology during the pandemic was a key resource that Cal Asian offered to small and minority-owned businesses throughout California, using funding received from an MBDA CARES Act grant.
Angel's Learning Center ▪ Minneapolis, MN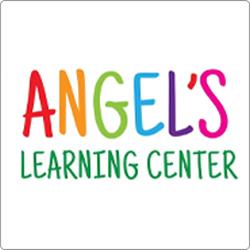 Angel's Learning Center, owned and operated by Krizia Angel Rogers, is a childcare center located in Brooklyn Park, MN. Pre COVID 19, Krizia had 6 employees working for her. When COVID hit, Angel's Learning Center's enrollment drastically decreased due to parents working from home or loss of jobs. This created a shortfall in revenues and Krizia was at the point of laying off some of her employees. In May of 2020, Krizia obtained her first PPP loan for $90,000, with the help of business experts at Meda funded by an MBDA CARES Act grant. This allowed her to keep her employees and childcare center in operation. With the help of Meda, Krizia then successfully applied for 100% forgiveness on the PPP Loan. This has helped sustain business, keep her employees, and pursue purchasing the building where Angel's Learning Center is located.
Alimama's Catering LLC ▪ Minneapolis, MN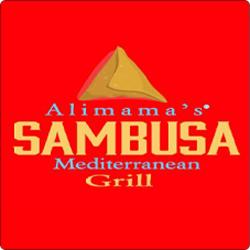 Alimama Catering LLC is a food truck business that is owned and operated by Mohamed Omar. Pre-COVID 19, Mohamed rented a kitchen in south Minneapolis. When the George Floyd crisis occurred, the kitchen was closed due to the civil unrest in the area. Mohamed was almost forced to go out of business but with the help of Meda's MBDA CARES Act grant and the SBA PPP Loan program, Mohamed was able to secure a $26,250 PPP Loan (and later obtain full forgiveness on the loan).
With funding in place, Mohamed was able find a new kitchen, retain his 9 employees. and expand his menu options to grow business revenue. Today, Alimama Catering has 22 employees, owns a full kitchen, and went from two food trucks to three. He was also able to purchase an existing restaurant and expand his business.
3 Rivers Enterprise ▪ Minneapolis, MN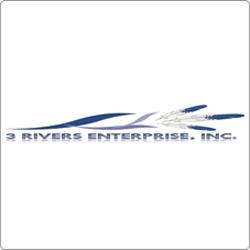 3 Rivers Enterprise, Inc. is a Native owned construction company with almost 100% Black, Indigenous, People of Color (BIPOC) union laborers. At the beginning of the Covid Pandemic, 3 Rivers projected 2020 revenue at $1.3 million, down from $3 million in 2019. Owner Mark Turner was expecting to significantly reduce his crew of 27 employees due to planned construction projects being delayed. Cash flow was drying up and at one-point revenues were down 50%. 3 Rivers contacted the experts at Meda, who's COVID recovery assistance was funded by an MBDA CARES Act grant, for help securing a working capital PPP loan (and its subsequent forgiveness). Shortly thereafter, 3 Rivers' crews were back working securing clean-up jobs following the Minneapolis riots and several construction projects were back online. The business ended 2020 with sales of $4 million (its best year ever) and projects even higher revenue in 2021.
Optus Bank ▪ Columbia, SC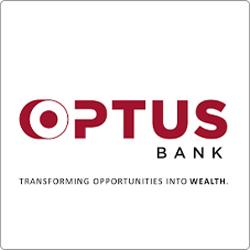 DESA, Inc., and MBDA grantee, has been a guiding force for the success of many minority-owned businesses throughout the state for more than 27 years. A recipient of an MBDA CARES Act grant, DESA helped Optus Bank increase its assets to fund Paycheck Protection Program (PPP) loans for local businesses, ensuring a financial lifeline to keep them afloat.
DESA was a key player in bringing together several local organizations that share Optus' belief in racial equity in the financial industry for minority-owned businesses in the community, including Duke Energy.
Duke Energy deposited $5 million into an Optus account. Duke's investment in Optus is intended to increase available funding to address racial inequality and to close the wealth gap by providing minority-owned businesses additional access to capital. "This is so much more than a deposit in a bank. It's an investment in people and communities that continue to face barriers to mainstream funding and support," said Mike Callahan, Duke Energy's South Carolina president. "Duke Energy is proud to be part of the solution."
Beak Restaurant ▪ Sitka, AK
It may seem counterintuitive to step back from the day-to-day quandaries and puzzles of running a business and instead slowing down to focus on oneself as an entrepreneur, but in fact, by doing this internal work, entrepreneurs become more resilient, adaptable, and better equipped to handle the challenges to come. This practice of building the entrepreneur is at the heart of the Spruce Root's workshop, Master Class for the New Economy.
The Master Class hosts up to 20 participants who engage with expert facilitators and other business owners to: develop a one-year recovery plan for their business; explore and dispel internal limiting beliefs; become familiar with the latest research on the new economy; learn tools for planning during uncertain times; build mental strength and resilience; and form valuable connections with a network of expert mentors and Alaskan business owners.
One restaurateur - Renee Trafton, owner of Beak Restaurant, the beloved Sitka-based seafood spot - shares her experience and success after completing the intensive course, funded by an MBDA CARES Act grant:
"Coming into Master Class, I lacked direction. I was unsure of how to spend potential grant money. I was just hoping to figure out temporary mitigation measures I could be taking during times of Covid. I wanted mentorship and guidance to help me understand what I can be doing now to make my business stronger."
We followed up with Renee in January to find out more about her experience in the workshop and progress she has made since its conclusion. We were delighted to learn that Renee felt "empowered and proactive" to develop her recovery plan and implement the advice she received during the workshop.
"It was helpful for me to connect with other business-oriented people. I particularly enjoyed chatting with [another restaurant owner], because we are both in the food industry, but we serve different communities. It was so valuable to be able to learn from other entrepreneurs who know the industry and the region."
In addition to networking and mentorship, Renee gained direction for her recovery plan. During some of the workshop sessions, Renee remembers being asked, "What is holding you back?" a question that forced her to challenge her own assumptions about herself, her business, and the economy. As a result, Renee reevaluated her approach to operating her business during Covid and decided to focus her efforts on e-commerce sales of holiday merchandise, developing take-and-bake specials for the New Year's holiday and building a roof extension for the restaurant's patio to increase outdoor dining capacity.
"The retractable roof cover meets an immediate need for my customers to dine safely. It also meets a future need to provide additional outdoor dining space that can be used even when it is raining here in Sitka, which obviously happens a lot."
Since the conclusion of the workshop, Renee has developed a comprehensive plan for the renovation which has been approved by her landlord, and she is now working to secure a permit. In the new year, she also received positive feedback from her community about her new take-and-bake items like beef wellington, salmon and parsnips with pesto, and brie and huckleberry jam in puff pastry.
"I want to say thank you to everyone from Master Class for helping me to think differently about operating during Covid and to focus my energy on both long- and short-term changes I can make. I feel confident now to take on my recovery plan and continue to grow in the new year."