Zohnnie Construction Industries, Inc. was founded in  2004 for the purpose of providing Quality Construction, Architectural & Engineering Services, Community Planning and Development to the Navajo Nation and the many Tribal entities that exist in the Four Corners area in the Southwest United States to include: New Mexico, Arizona, Utah and Colorado. ZCI has successfully operated in these regions for the past 16 years and has become involved with federal contracting for the states of Arizona, New Mexico, Colorado and Utah.
Owned and operated by Harrietta "Etta" Zohnnie-Gallegos, Zohnnie Construction Industries, Inc is a 100% Native American, Woman-Owned Navajo company committed to providing quality construction and development to Native and federal lands and creating jobs for Native American workers.
"It's important to contribute to the Tribal households of our Navajo staff. Most of ZCI employees are experts in multiple trades, which allows the company to cut down on hiring out specialty trades like drywall, concrete, flooring etc. The ability to perform a vast majority of trades in-house allows us to bid on multiple projects and this strategy has allowed us to self-perform approximately 85% of the work we take in annually, leaving ZCI with a margin as 35 as 40 percent annually", Etta states.
ZCI has served not just Indian country but also has served Federal and State Agencies, as well as, large industry 'clients' such as Navajo Agricultural Products Industry (NAPI) and Arizona Public Service (APS) Electric power plant. ZCI's employee base is predominantly Navajo and has hired approximately 85-90% Native American workers. ZCI also endorses working with other Native American Firms or other qualified firms that have Native/Minority employee base of 70% or higher.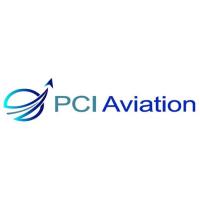 A small company's effort to sustain tribal growth through profitable enterprise is showing clear signs of success.
Under the leadership of PCI president and CEO, Mal McGhee, the Poarch Band of Creek Indians started Atmore, Alabama-based PCI Aviation, LLC in 2016 to diversify and grow the tribe's business portfolio beyond gaming enterprises. PCI Aviation found an opportunity for growth in the aerospace and defense sector by providing systems engineering, manufacturing, and logistics for aviation support equipment.
In the past year, PCI has moved its operations a little closer to "home." It repurposed a facility already owned by the tribe and made it corporate office space. This means job opportunities are closer to tribe members, offering them a chance to contribute to the growth of a Native American-owned operation.
Although the pandemic brought about changes related to social distancing, the company has continued operations and been able to grow their employee base from new opportunities.   Currently, PCI has 30 employees and three locations in Atmore, San Antonio, and Huntsville.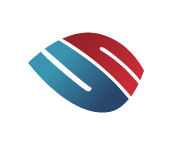 Native American-owned enterprises strive to land contracts that serve the U.S. government but obtaining contracts that provide vital medical services specifically to American Indians is especially meaningful.  
American Native Medical Transport, an emergency and non-emergency medical transportation company, began operations some four decades ago and has its corporate offices in Window Rock, Arizona, the heart and capital of the Navajo Nation. Its founder, Ross Dia, is a member of the San Carlos Apache Tribe of Arizona.
ANMT services a contract with Navajo Nation Indian Health Services to provide dialysis transportation services to the Arizona cities of Tucson, Flagstaff, and Phoenix, as well as Albuquerque and Farmington in New Mexico. Using its fleet of 15 non-emergency transportation vehicles, two emergency ambulances, and dedicated staff with specialized experience in the emergent transport industry, ANMT has been successful while remaining committed to improving the health care provided to Native Americans. The business is a client of Southwest Business Development Consultants, LLC, an MBDA grantee under the American Indian Alaskan Native/Native Hawaiian program.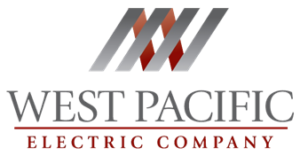 California-based electrical contractor West Pacific Electric Company was founded in 2005 by Virginia and Lee Villa and serves customers in the western United States.
The Native American-led company has secured multimillion-dollar construction projects with government, military, and private industry.
In recent years, the West Pacific Electric Company secured $3.7 and $1.4 million construction contracts creating 22 new jobs for the company, which has opened the door to new business and partnerships. West Pacific Electric Company has been a client of the Fresno MBDA Business Center since 2014, who has helped the company expand its work as a Native American owned and operated enterprise.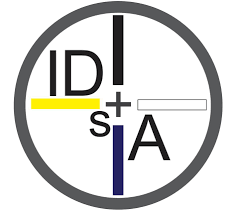 Albuquerque's first Navajo woman-owned architectural firm began in 2012 as a desire to provide culturally-unique, sustainable, and innovative design for Native American tribes.
Indigenous Design Studio + Architecture (IDS+A) specializes in an architectural approach that promotes, "participatory design."  An example of this is the Navajo Technical University - Chinle Campus in Arizona, which features elevated buildings with traditional Navajo architecture- created by the firm as a way for visitors to feel connected to Native American traditions.  
Tamarah Begay, president and founder of IDS+A, continues to work closely with MBDA's AIANNH program operated by the Four Winds Diversified Project in pursuing business certifications and other business-related strategies. The firm was named the Minority Construction Firm of the Year at the 2015 Minority Business Development (MED) Week Awards

Hal Hays Construction was founded in 2002 and within five years, expanded the company's services to include the design, construction, and modernization of critical facilities and infrastructure for the U.S. Department of Defense, the U.S. Department of Homeland Security, the Veterans Benefits Administration, and the National Park Service.
The company has achieved successful delivery of thousands of multidisciplinary projects across industries including energy, telecommunications, healthcare, transportation, aviation, water, retail, and aerospace. The company has 182 employees and 700 pre-qualified subcontractors and design professionals. The company has delivered more than 1,450 civil and facility projects valued at about $862 million.
Over the years Hal Hays Construction has been the recipient of numerous industry awards, including being named the 2016 Minority Construction Firm of the Year at MBDA's Minority Enterprise Development (MED) Week Conference.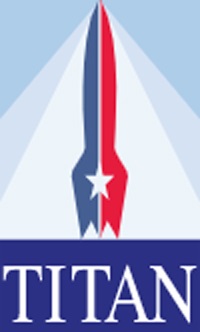 Arizona-based Titan Facility Services, LLC, a company specializing in aseptic cleaning and housekeeping, has answered the U.S. military's call for a significant increase in services in response to the uncertainties of the COVID-19 pandemic.
Titan Facility Services was founded in 2011 by David Beaver, a member of the Winnebago Tribe of Nebraska.
Titan is part of the U.S. Air Force's selective Hospital Aseptic Management Services (HAMS) program, a centrally procured service providing complete aseptic management services for medical and dental facilities, especially those with potential exposure to human blood and bodily fluids.
In 2020, Titan has grown to 322 employees at 20 work sites, 18 of which are U.S. Air Force hospital housekeeping projects at military sites. It also has operations in San Diego at one of the largest U.S. Navy military hospitals in the world.