NOT APPLICABLE
Exporting is good for American business, good for American workers and good for creating American jobs. MBDA continues to support the growth of minority-owned firms by providing and identifying export assistance and opportunities and working with federal partners such as the International Trade Administration's U.S. Export Assistance Centers, the Export- Import Bank, and others.
Read the success stories below about companies who have succeeded by using our services and think about how we can help you succeed in exporting as well.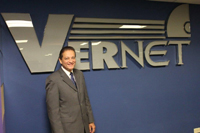 MBDA Helps Education Company Secure $6.2 Million Contract
The MBDA Business Center in Puerto Rico assisted VERNET in securing lines of credit and identifying business opportunities with the Department of Education to provide services to public school students and teachers. With this guidance, VERNET secured a $6.2 million contract with the Department of Education.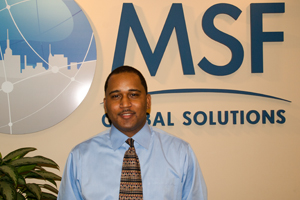 MBDA Helps MSF Global Solutions Grow Beyond Hurricane Katrina
"I've had great relationships at the center [Louisiana Minority Business Enterprise Center]," Fernandez said.  "It's meant a lot of introductions and networking. Our last three engagements have been a result of the center. They've created a great platform to put the word out there, and we put ourselves in the position to respond. Eileen Carter is one individual who has been very persistent and consistent in terms of making sure that we are taking advantage of opportunities."
MBDA Helps VisionIT Create Jobs in Diverse Communities
"VisionIT has worked strategically with the MBDA over many years initially assisting us with our growth in new major markets as well as introductions to major Fortune 500 clients," said David Segura, CEO, VisionIT. "Today, we have become one of the largest minority-owned businesses in the technology services industry through leveraging this network of MBDA leadership, supplier diversity leaders, purchasing, and corporate executives.
MBDA Helps Foxit Software Innovate Beyond Borders
"When we were tight on cash flow, MBDA helped us find the right banking service and we got the right cash that we needed to grow our business," he said. "They have been constantly in contact with us and provide consulting and referral services. We also received information about the government procurement process."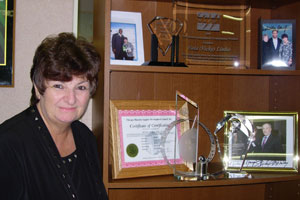 Funk Linko – 85 Years in Manufacturing Mastering Core Business and Seeking Out New Markets
Funk Linko has been a client of the Chicago Minority Business Opportunity Center (MBOC) and the Chicago Minority Business Enterprise Center (MBEC). "MBDA has been a major help," Linko said. "It offers a lot of good advice. Sometimes you need somebody to offer expertise to stay focused."
Aviation Parts Company Flies to New Heights with the Help of MBDA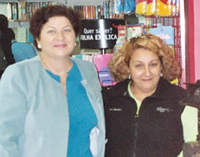 Oprea credits MBDA in providing much-needed assistance as she works to meet her goals of expansion and recovery through building a select customer network with well-established airlines and repair stations and new markets. She also hopes to employ more people and redesign her on-hand inventory.