Text Field(s)
This has been a momentous year for the Minority Business Development Agency.
On November 15, 2021, MBDA was made permanent with the passing of the Minority Business Development Act of 2021. This legislation includes new and broader authorities that will significantly transform the Agency and elevate it within the U.S. Department of Commerce. It positions the Agency to illuminate the root causes of disparity; convene and mobilize the minority business community; serve as an advocate of MBEs within the government; and marshal resources towards programs and initiatives that accelerate the growth of MBEs.
Receiving the statutory mandate introduced by a bipartisan amendment in the Infrastructure Bill is a historical milestone, and a tangible outcome of the Administration's commitment to racial equity. I continue to be inspired by what the future holds and all that MBDA has achieved.
As we mark the end of 2021, I am honored to share the Agency's accomplishments that reflect our commitment to mission – the growth, sustainability, and global competitiveness of minority-owned businesses. This year, we awarded more than $31 million in grant funding to deploy business centers, specialty centers, pilot projects, and initiatives in 38 states across the country. Our programs helped minority-owned businesses secure more than $2 billion in contracts, $708 million in financing, and supported the creation and retention of nearly 14,000 jobs.
Amidst the accomplishments and future trajectory of MBDA, we also recognize that many minority-owned businesses still face challenges due to the lingering effects of the COVID-19 pandemic. While recovery is underway in many sectors of the economy, we know that entrepreneurs still struggle to access the resources that will help reopen, sustain, and grow their business. To help address these needs, Congress authorized $25 million in additional funding for MBDA to expand programs and services focused on recovery efforts. We know that there is still work to be done but invite you to read the success stories that we have gathered along the way.
Thank you to everyone who made 2021 a successful year for the Minority Business Development Agency in service to minority-owned businesses. I am eager to welcome 2022 and look forward to your continued partnership.
With gratitude,



Miguel Estién, Acting National Director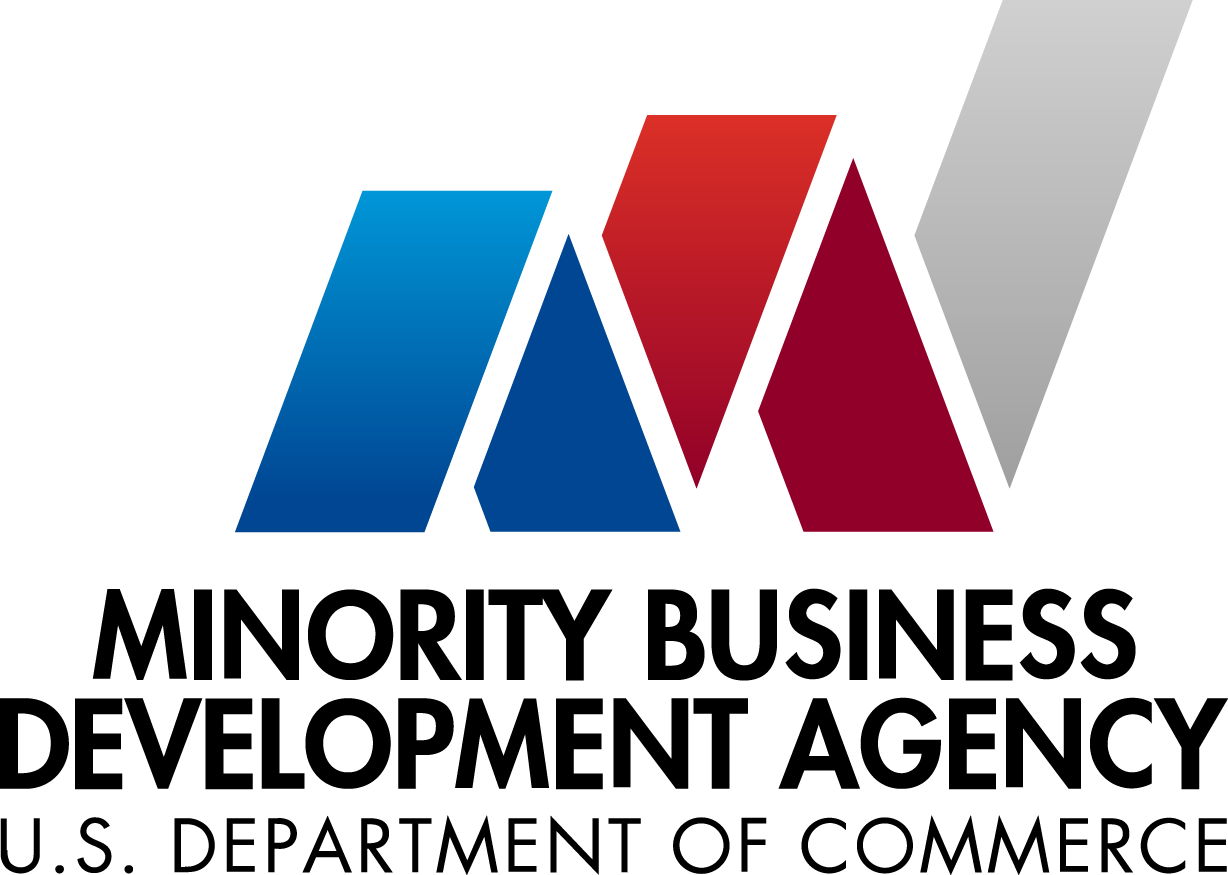 HIGHLIGHTS
Infrastructure Law Making MBDA Permanent
The Minority Business Development Act of 2021 was signed into law as a part of the Bipartisan Infrastructure Law. It is one of the most significant pieces of legislation impacting the minority business community in the last 50 years. The passage of this historic legislation means MBDA is permanent and will be expanded and elevated. This action allows the agency to increase their programs and outreach to the Nation's more than 9 million minority-owned businesses.
The Act
also
:
Creates a presidentially appointed and Senate-confirmed Under Secretary of Commerce for Minority Business Development to lead the agency.
Increases the MBDA's grant-making capacity to partner with community and national nonprofits engaged in private and public sector development, as well as research.
Mandates the creation of the Parren J. Mitchel Entrepreneurship Education Grants Program to cultivate the next generation of minority entrepreneurs on the campuses of HBCUs and MSIs across the Nation.
Creates a council to advise the Under Secretary on supporting MBEs; and
Authorizes the Under Secretary to coordinate federal MBE programs.
Coronavirus Response and Relief Supplemental Appropriations Act of 2021 (Coronavirus Relief Act)
As part of the Consolidated Appropriations Act of 2021, Congress authorized $25 million for the "Minority Business Development Centers Program" to assist minority business enterprises prevent, prepare for, and respond to the COVID-19 pandemic by identifying and accessing local, State, and Federal government assistance. As well as to support business growth through exporting, manufacturing, and federal contracting initiatives.
To date, MBDA has awarded 28 grants totaling $18 million under the Coronavirus Relief Act. View the COVID-19 Relief Success Stories shared from the network of grantees.
MBDA Business Centers
MBDA launched a new 5-year program cycle of the MBDA Business Centers. In fiscal year 2021, 35 grants were awarded, totaling $13.9 million in federal funding, and expanding the program to 9 new locations. MBDA Business Centers provide technical and business development services that help minority-owned firms grow and scale, secure capital, and penetrate new markets.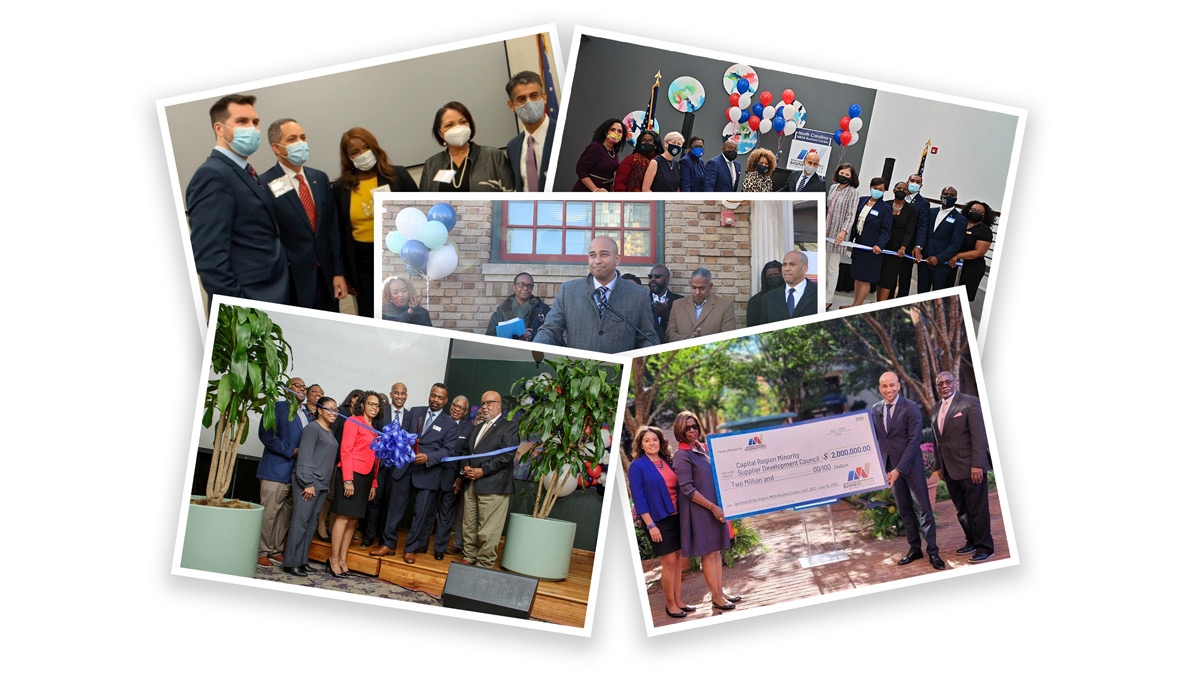 National Minority Enterprise Development Week (MED Week)
The 2021 virtual National MED Week was hosted in the newly launched MBDA Digital Conference Hub. MED Week presented more than 18 seminars as well as a series of MBE Training Bootcamps. The conference also hosted more than 300 virtual business-to-business and business-to-government matchmaking sessions throughout the week, pairing corporate and public sector buyers with suppliers. The 24-hour access conference hub remains open to visitors and to date has more than 16,000 views.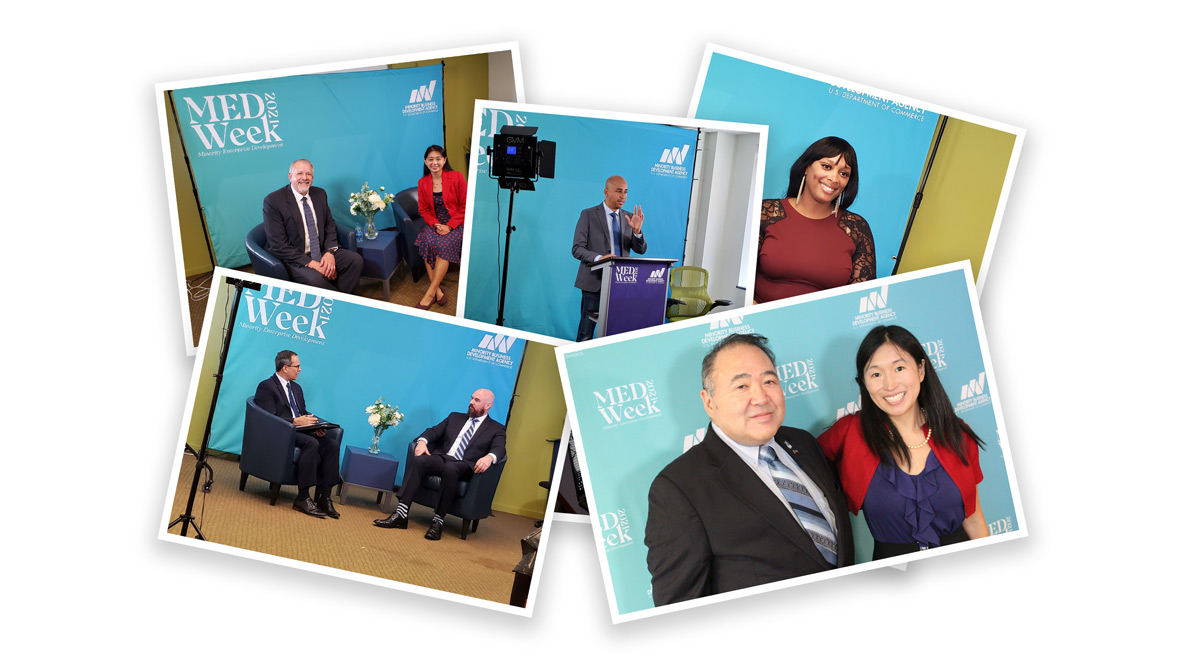 Buy MBE Day
Buy MBE Day is a nationwide movement to encourage commercial support for the millions of MBEs helping fuel America's economy. This year, Buy MBE Day was sponsored by T-Mobile for Business, and was the culminating event of National Minority Enterprise Development Week (MED Week). In cities across the country, MBDA Business Centers hosted local events to complement targeted marketing campaigns both efforts exponentially increased the national awareness of the economic and social contributions minority entrepreneurs make to the American economy.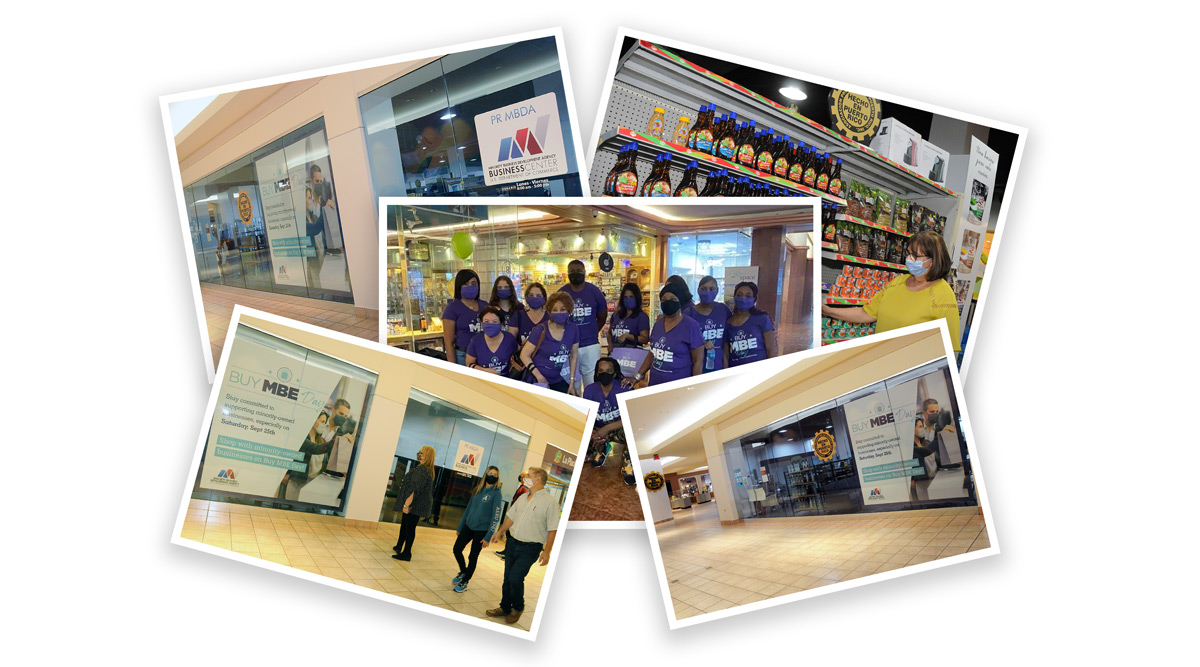 MBDA Specialty Centers
MBDA awarded $3.7million in grants to Specialty Centers focused on advanced manufacturing, exporting, and federal contracting. MBDA Specialty Centers provide industry-focused services to minority business enterprises, including:
Advanced Manufacturing Centers: Targeted assistance for manufacturers that aim to employ new technologies to increase the number of "Made in America" products that can be sold domestically and globally.
Export Centers: Business development services to generate increased financing and contract opportunities, and greater access to global markets.
Federal Procurement Center: The only MBDA Center solely focused on federal contracting; connecting MBEs to procurement officials and prime contractors.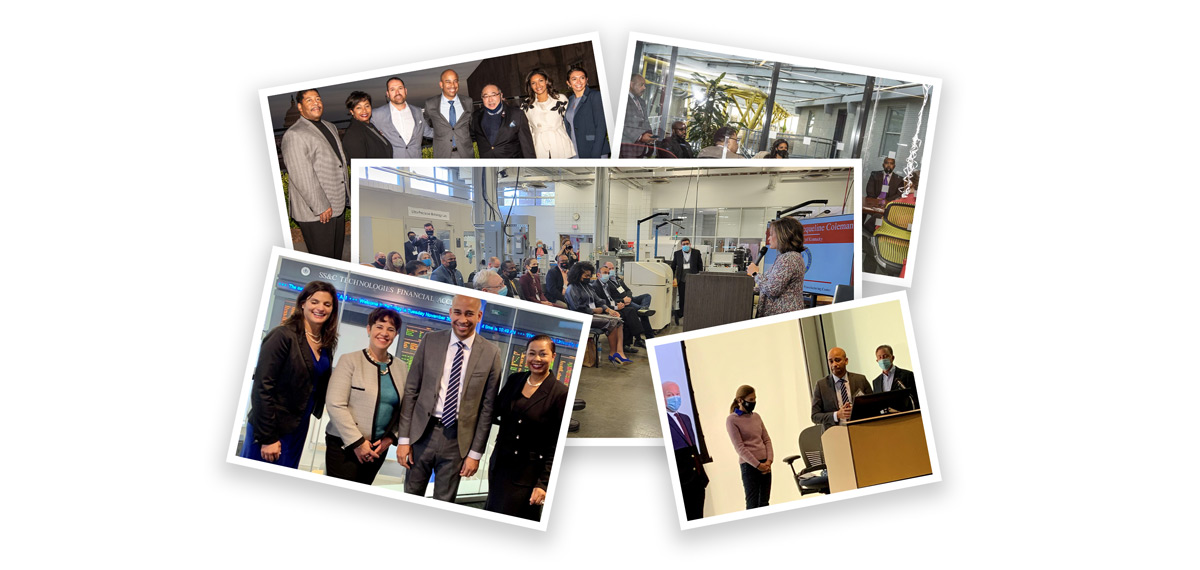 New Pilot Projects: MBE Equity Multiplier and MBDA Minority Colleges and Universities
MBDA awarded $1.5 million in federal funding to establish two new pilot projects: 1. MBE Equity Multiplier and 2. Minority College and University. Both projects sought innovative proposals to promote and ensure the growth of minority enterprises.
The MBE Equity Multiplier Project facilitates technical assistance to MBEs seeking access to capital. This project aims to create a more diverse economy and drive economic prosperity for minority business leaders through capacity building, venture capital readiness, access to equity and venture investment and investors, and job creation. The MBE Equity Multiplier Project seek to support entrepreneurship and accelerate MBE growth nationally via technical assistance for equity investment and leverage the strengths of partnerships to help create new enterprises, commercialize technology, and create jobs. The grant recipient, The Enterprise Center, was awarded $350,000.
Four (4) MBDA Minority College and University pilot projects were awarded to support and develop existing entrepreneurship programs for undergraduate students at minority serving institutions. Through the development of curricula, seminars, as well as tools and products these programs engage students and lay a foundation for the next generation of business leaders and innovators. More than $1.2 million was awarded under this pilot project. Grant recipients include: 1. Miami Dade College; 2. Savannah State University; 3. Salish Kootenai College; and 4. University of Hawaii Pa'oihana.
Asian American and Pacific Islander (AAPI) Roundtables
In recognition of Asian Pacific American Heritage Month and the ongoing challenges the AAPI community has faced due to the COVID-19 pandemic and surge in hate crimes, MBDA hosted a series of virtual roundtables with the AAPI business community. The first forum - in collaboration with the White House Initiative on Asian American and Pacific Islanders (WHIAAPI), the San Jose MBDA Business Center and SBA District Office – focused on capital resources for storefront businesses and other technical and disaster/emergency recovery options. The forum also encouraged local collaboration between federal offices and grantee networks.
During AAPI Heritage Month, MBDA led virtual sessions entitled, "Doing Business with MBDA: Advancing the AAPI Business Community" and included remarks from Representative Judy Chu and Representative Grace Meng. The last forum featured a Fireside Chat in partnership with the Commerce Research Library. The event, "The Role of Asian American Business Leaders in the Recovery from COVID-19," highlighted the experiences of three Asian-American business leaders and during COVID-19, how they pivoted, and thoughts about the future.
These events were attended by more than 1,000 registrants from across the country and overseas.
American Indian/Alaska Native/Native Hawaiian (AINAAH) Grants
MBDA awarded $3.9 million in federal funding to 13 grant recipients to support American Indian, Alaska Native, and Native Hawaiian (AIANNH) projects. The AIANNH projects address one or more of three strategic initiatives identified by MBDA to support tribal and native business growth. Grant projects will address a) innovation and entrepreneurship; b) strategic planning; and/or c) transformative projects.
New Research Reports
In FY21, MBDA fully operationalized the Office of Policy Analysis and Development (OPAD). OPAD is leading the Agency's commitment to serve as a clearinghouse for data and research for and about minority business enterprises. This year, OPAD released three new and original reports:
"Tribal Colleges and Universities – Reservation Entrepreneurship and Business Development." Reviews the role of TCUs and the role of TCU curriculum in business development and entrepreneurship in tribal areas. The findings suggest TCUs with courses in business and entrepreneurship are associated with higher levels of self-employment, median earnings, and education on their respective reservations compared with other remote tribal reservations.
"The Contribution of Minority Business Enterprise to the US Economy." Analyzes historical and current trends of employer minority firms to understand the key drivers in their contribution to the U.S. macroeconomy. The report underscores the importance of having a greater focus on minority business productivity to fill an economic opportunity gap.
"Keys to Unlocking Business Development in Indian Country." Examines economic characteristics across 166 tribes in comparison to the broader U.S. economy, including regional and rural areas. The report affirms that a defining feature of most tribal lands is remoteness and the keys to unlocking prosperity are similar to other rural communities. Interviews with Tribal leaders, Native entrepreneurs and business experts reveal Indian Country faces unique business development opportunities and challenges related to tribal sovereignty.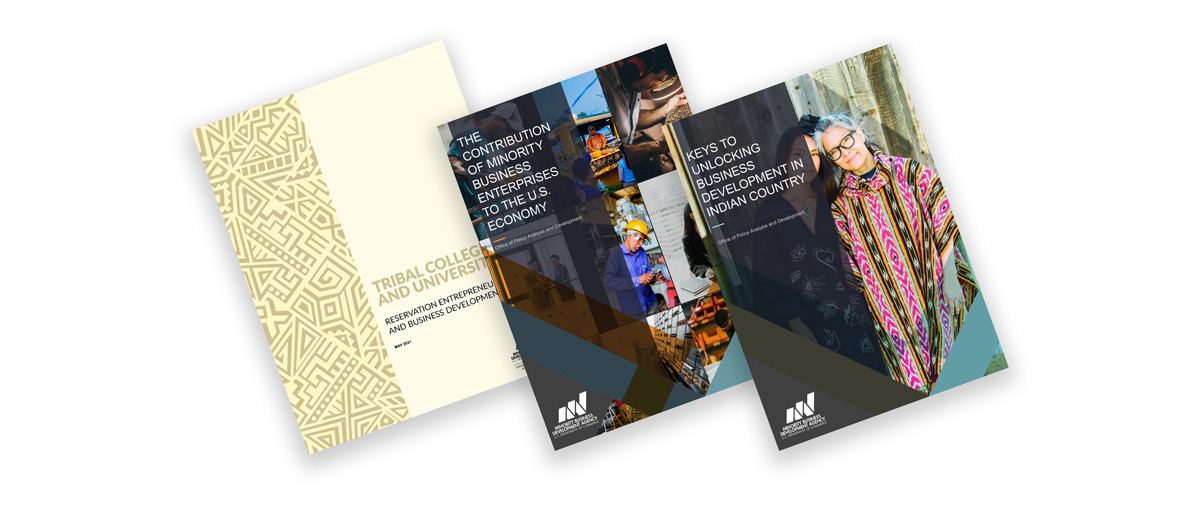 The Opportunity Project (TOP)
Founded in 2016 at the US Census Bureau, The Opportunity Project (TOP) is an innovation program led by Census Open Innovation Labs (COIL) that brings together technologists, government, and communities to rapidly design digital products using federal open data for the public good.
MBDA's TOP project focused on "access to capital" challenges. Working closing with COIL and our network of MBDA Business Centers, MBDA secured two experienced tech teams, Weems Design Studio and BCA Culture, who developed digital tools* within 12 weeks.
BCA Culture built a digital platform that offers a step-by-step system to position companies to get approved for higher limit business credit and funding.
Weems Design Studio developed a digital platform that provides tailored loan application assistance and support, financial and application-based assessments, and connects users with lending Institutions.
After completing the 12-week development cycle, tech teams work to ensure products reach end users and move the needle on national challenges. To date, thousands of individuals, hundreds of organizations, and more than 30 federal agencies have participated in TOP, leading to more than 175 open data tools and products including apps, websites, interactive maps, data visualizations, games and more.
*MBDA's and other TOP projects will be showcased during The Opportunity Project Summit 2021: Open Innovation For All, scheduled December 13- 15, 2021.
Enterprising Women of Color Initiative
The Enterprising Women of Color Initiative hosted two (2) virtual conferences with expanded breakout sessions, a resource-packed virtual exhibit booth, and dynamic speakers and industry leaders. The first conference, "Level Up - Get in the Million Dollar Mindset", featured opening remarks from Commerce Secretary Gina Raimondo who shared priceless remarks about securing the future success and ensuring growth for women of color in business. She discussed the U.S. Department of Commerce's deep commitment to WMBEs and her own connection to their success. Participants were introduced to organizations, certification programs, grants, funding sources and other resources to help them take their business to the next level of growth and success. The second forum, "Caring for Yourself and Your Business", was moderated by Deputy Secretary of Commerce Don Graves and featured business owners in the "care economy" (e.g., Daycare, nursing home facilities, and home healthcare). Deputy Secretary Graves led a discussion with industry and business leaders about the effect of COVID-19 on care economy businesses, resources available, and their path to future prosperity. Both events were attended and viewed by thousands of minority-women-owned businesses and included peer-to-peer chat engagements and open dialogue with event speakers.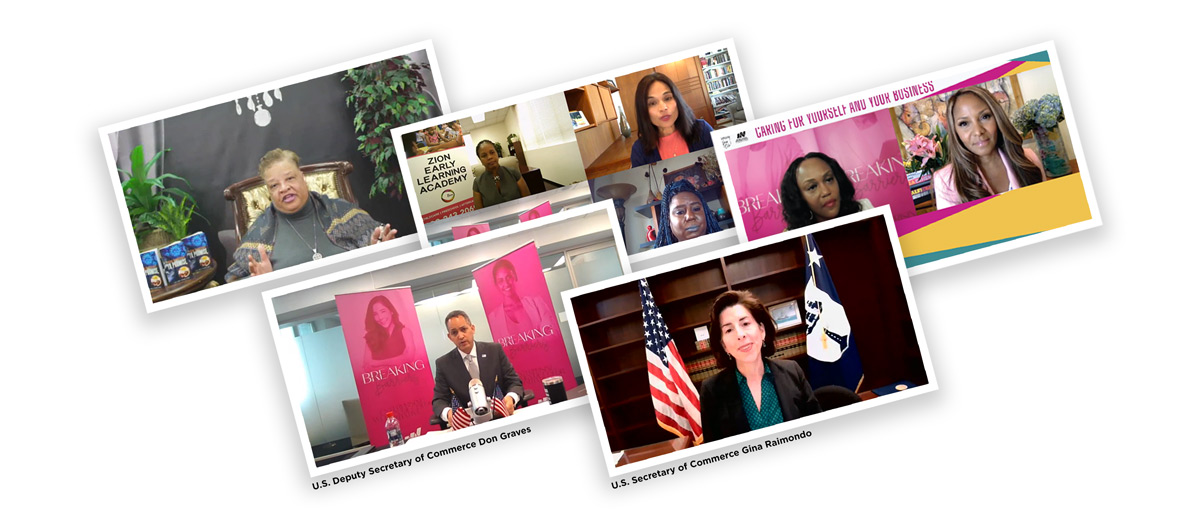 The InVision Tour
The 2021 MBDA InVision Tour focused on space technologies to connect minority business enterprises with opportunities in the rapidly expanding space sector – expected to become a $1.1 trillion industry by 2040. The five "tour stops" informed attendees of pathways to transition their business to the space industrial base; access an established network of public and private stakeholders, innovators, industry experts, and leading institutions; and accelerate innovative ideas toward commercialization with the use of federal government resources. The 2021 MBDA InVision Tour events included several partnerships with academia, NASA's Johnson Space Center, the Federal Laboratory Consortium, and the U.S. Small Business Administration. The targeted subject matter, expert panels, and break-out sessions at each event attracted nearly 3,000 registrants.