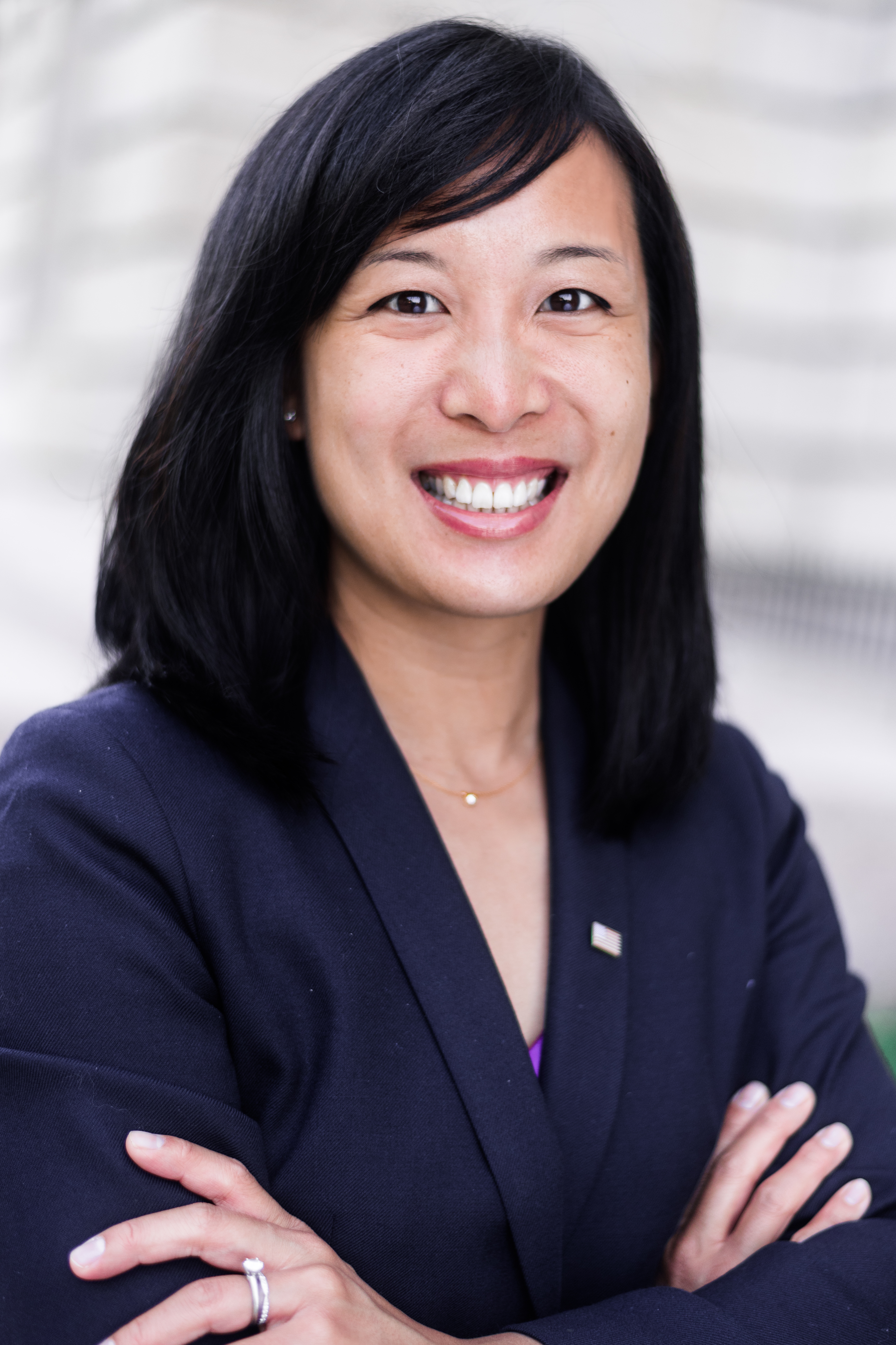 TINA WEI SMITH
Executive Director White House Initiative on Asian Americans and Pacific Islanders
Tina Wei Smith was appointed as the eighth Executive Director of the White House Initiative on Asian Americans and Pacific Islanders (WHIAAPI) on December 9, 2019.  In this capacity, Ms. Smith is responsible for directing the efforts of the Initiative and of the Presidential Advisory Commission on Asian Americans and Pacific Islanders (AAPIs), including overseeing an Interagency Working Group. She is also responsible for advising federal agency leadership on the implementation and coordination of federal programs as they relate to AAPIs across the federal government. The Initiative, which is co-chaired by Secretary of Commerce Wilbur L. Ross and Secretary of Transportation Elaine L. Chao, works to broaden Asian American and Pacific Islander access to economic resources and opportunities and thus empower AAPIs to improve the quality of their lives, raise the standard of living of their families and communities, and more fully participate in our economy. 
Prior to joining the Initiative, Ms. Smith spent over 5 years at Asbury University as the first director of the Global Engagement Office.  In this role, Ms. Smith created new international education initiatives and curriculum to increase cross-cultural understanding and prepare students for an increasingly global economy. Ms. Smith previously worked at The Heritage Foundation in the Office of Distinguished Fellow, Elaine L. Chao. She previously served at the U.S. Department of Labor in the Office of the Secretary and the Office of Public Liaison. She also served in the U.S. House of Representatives and staffed Congressman Rodney P. Frelinghuysen (NJ-11).
Ms. Smith immigrated to the United States with her parents at a very young age, and she acquired her U.S. citizenship in high school. Despite her family's humble beginnings and the challenges of being newcomers, she witnessed first-hand how she and her family have been blessed by the many opportunities here in America. As a result, Ms. Smith has committed herself to public service and giving back to help others access opportunities to improve their lives and their future.
Ms. Smith is a 2015 Fulbright grant recipient, where she spent time supporting international education and bridging partnerships between universities.  Ms. Smith is a graduate of the University of Illinois at Urbana-Champaign (B.A.) and the University of Michigan (Master of Public Policy and M.A. in Higher Education).  Ms. Smith and her husband, Kevin, call Kentucky home and they are proud parents to three young children.